Here at LuxuryOnly, we understand that the luxury cruise experience means different things to each of our clients. For one traveler, it may be all about five-star cuisine and white-gloved service. For another, it might be the once-in-a-lifetime opportunity to explore a destination that only a luxury cruise ship can reach. But there's one thing that we know all discerning travelers appreciate – and that's extra value.

At any given time, a broad array of bonus offers and amenities are available when you book qualifying sailings aboard participating luxury cruise lines. Our experts have compiled the industry's finest selection of these special extras - ranging from free or reduced airfare to complimentary shore excursions and onboard spending – and we're standing by with all the details on how to make this additional value part of your next luxury voyage.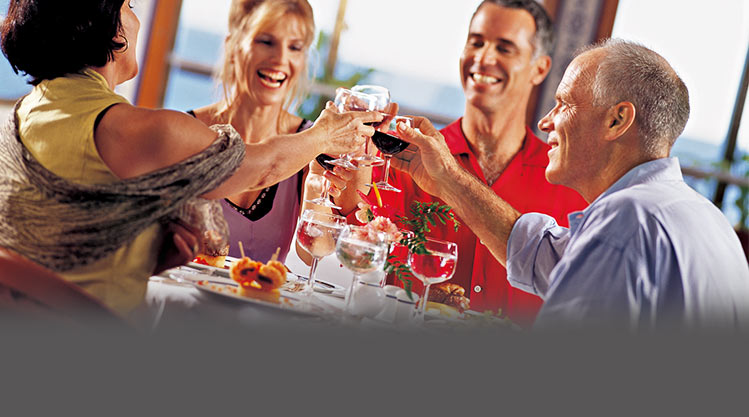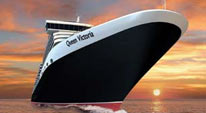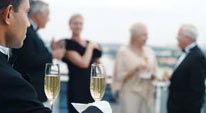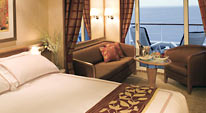 The LuxuryOnly Cruises Experience:

LuxuryOnly Cruises Exclusive: Travel Credit

LuxuryOnly Cruises Exclusive: Travel Credit - Incredible Value!

Call to book virtually any luxury or river cruise and we'll give you a free travel credit that you can apply towards airfare, transfers, rail service, and/or other travel-related expenses - an offer you'll only find available here! Your travel credit is based on the total purchase price of your cruise fare, so the more you spend, the more you'll save; offer may not be combinable with other onboard credits or promotional offers.

Over $15,000?

Ask Our Experts!

Book Now – Call 800-711-4230!

Additional Terms & Conditions
Excludes all Crystal Ocean, Crystal River, Viking Ocean, and Viking River cruises. Credit amount is based on the total purchase price of your voyage and may not exceed 5% – 10% of gross cruise fare. Sailing must depart on or before 12/31/2021. Credit is per stateroom and will be credited to the card used for purchase approximately 4 – 6 weeks after your completion/submission of our online form, which is accessible via the link included with your invoice; form must be completed/submitted no later than 60 (sixty) days from the date on which you return from your cruise. Documented proof of your travel-related expenses is also required; documentation may be submitted via email at cruisefolio@wth.com, via fax at 1-978-570-1992 (Attn: Travel Credit Reimbursement), or via mail at "Travel Credit Reimbursement," c/o World Travel Holdings, 100 Fordham Road, Building C – 2nd Floor, Wilmington, MA, 01887. Limit one travel credit per booking. Offer is subject to change and may be withdrawn at any time without notice. Additional restrictions may also apply.

-

Incredible Value!

Terms & Conditions
Price is in U.S. dollars per person based on two people staying in the same stateroom. Price does not include airport and/or government taxes and fees, nor does pricing include fuel supplements. Prices do not include government taxes and fees, airfare, or a non-refundable $24.99 processing fee per booking. All offers are for selected dates only, are subject to availability, are limited and apply to new bookings only. Your exact price depends on the time of the actual booking. Additional restrictions may apply. All prices and dates may not be available at the time of booking. Passengers receiving special rates based on residency or age will be required to show a government-issued form of identification (passport, or birth certificate and driver's license) at the pier to validate state of residency or age prior to boarding the cruise ship.
Special requirements
If you or a guest is pregnant or traveling with an infant child, or if there is a need to communicate a request for special meals, medical conditions or physical challenges, we ask that you please call 800-711-4230. Cruise Specialists are available 24 hours a day, 7 days a week. We will do everything we can to meet your needs and answer all of your questions.
Minimum age requirements may apply.
Free upgrade!
Book an eligible stateroom on any qualifying sailing and receive a free upgrade! In some cases, you'll be upgraded to a more desirable location aboard your ship. In other instances, you'll be upgraded to a stateroom with extra space and/or a better view. It's also possible that you might receive all of these benefits. Select your sailing date to see which upgrades are available.
Request a Consultation
From booking to boarding and beyond, a personal concierge's expert knowledge can help guide you in planning the luxury cruise of your dreams.
Please fill out the form and a concierge will contact you.
1-800-711-4230 | 9am-9pm M-F, 9am-6pm Sat-Sun (EST)9AM to 9PM Monday through Friday, 9AM to 6PM Saturday through Sunday eastern standard time